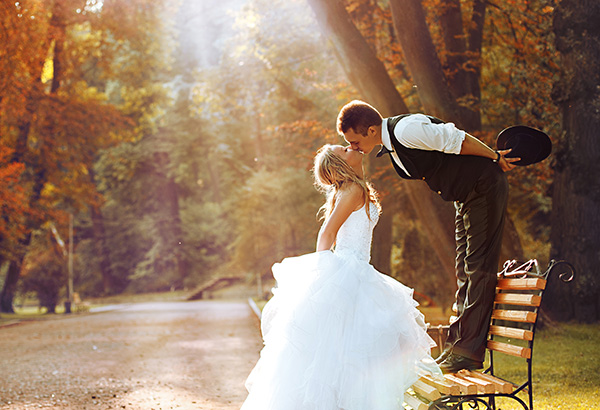 Couples who will say "I do!" should be more numerous in 2022. HelloSafe data analysts estimate that nearly 28,300 weddings could be celebrated in Quebec in 2022.Analysts speak of "a record year for the wedding industry in Quebec". The postponement, due to the COVID-19 pandemic, of ceremonies originally planned for 2020 and 2021 explains this situation.The General Manager of the Manoir D'Youville hotel, in Châteauguay, notes the same observations. Several future brides and grooms have reserved their date on the 2022 calendar – 19 weddings will be celebrated at the Manoir this year. Others are planning a date in 2023 and 2024. "2022 represents a record for us," says Jean-Martin Côté.
Planning a wedding: where to start?
Planning a wedding takes time. Several resources allow the bride and groom to design the big day in their image. This is the case with bridal shows. These events bring together exhibitors likely to answer questions from future spouses at every stage of wedding planning. The Manoir D'Youville hotel displays its colors during these shows. "Wedding shows are a privileged place to meet customers. It allows them to see that we offer quality at a good price compared to the competition," says Mr. Côté.
Hotel establishments represent a second resource when saying "I do!". Several sites offer a turnkey wedding service. This option is intended to facilitate the planning process for the parties involved. "When brides and grooms consult us, we accompany them until the day of their wedding. Room rental, room decoration, chapel, gourmet menu… we see to everything," underlines the General Manager of the Manoir D'Youville hotel.
Planning a wedding: the site, the menu, the budget
When planning a wedding, venue location, menu, and budget are important factors. The Manoir D'Youville hotel meets the requirements of the spouses. The location: the establishment is built in the heart of an exceptional site surrounded, among other things, by the Châteauguay River and Lake Saint-Louis. "The views are breathtaking," says Mr. Côté. The Manoir is located on the same land as a wildlife refuge. The menu: the gastronomic table, the fruit of a French chef, is made up of local products. Respecting the budget: the Manoir D'Youville hotel favors advantageous rates. Why? Because the site belongs to the community first. The affordable service offer from the hotel establishment gives back to those who contribute to the good reputation of the place.
---